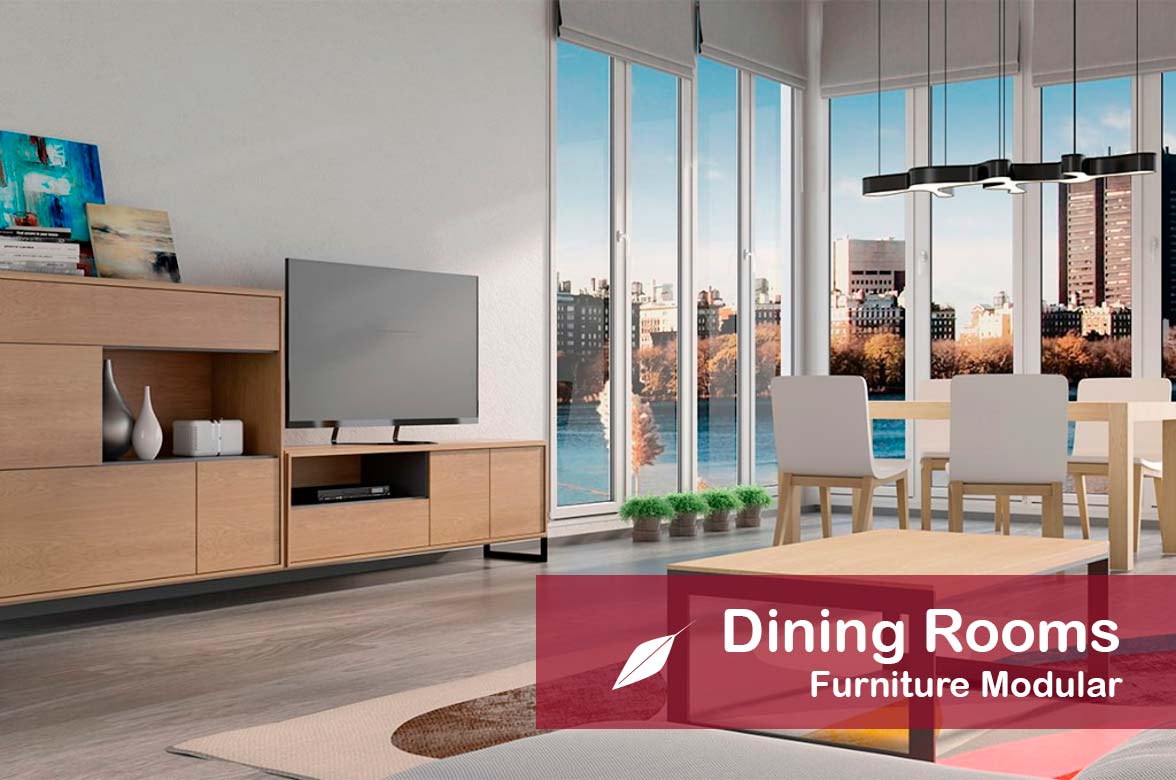 Living Room Furniture Manufacturers Dining Room
Modular Dining Rooms
Muebles Nogal Yecla designs and manufactures all its dining and modular furniture pieces with a conscious focus on innovation.  We create unique pieces that make every part of the main room in your house come alive. To do so, we use timber and natural veneers, acrylic finishes and first-class fittings.
In each living room set, the different options combine freshness, modern touches and innovation, achieving pieces of furniture with their own design and style.
The ability to customise each creation is what gives us our edge. This allows us to give the customer the final word when furnishing their home, as they are able to combine materials, colours, shapes, etc.
Take a look at our collections:
Now enjoy the best modular lounge furniture for a great decoration of living rooms. Also thanks to the characteristics of this great furniture you can move the living room modules when you get bored of the current decoration, you can move them and change their position as many times as you want.
At Nogal Yecla we have the latest in modern lounge furniture, with our modular options to bring your living room to life as many times as you want. Enter the world of design salons, in this way you can update your salon according to trends in design of salons of each period of the year.
We are a reference in Yecla as manufacturers of modular living room furniture since we carry out from the design to the manufacture of all our furniture, having unique manufacturing opportunities, counting on designs by the best designers in the area.
Take advantage of the opportunities of the modules in living room furniture and re configure your dining room according to the season of the year, design trends or as you wish.