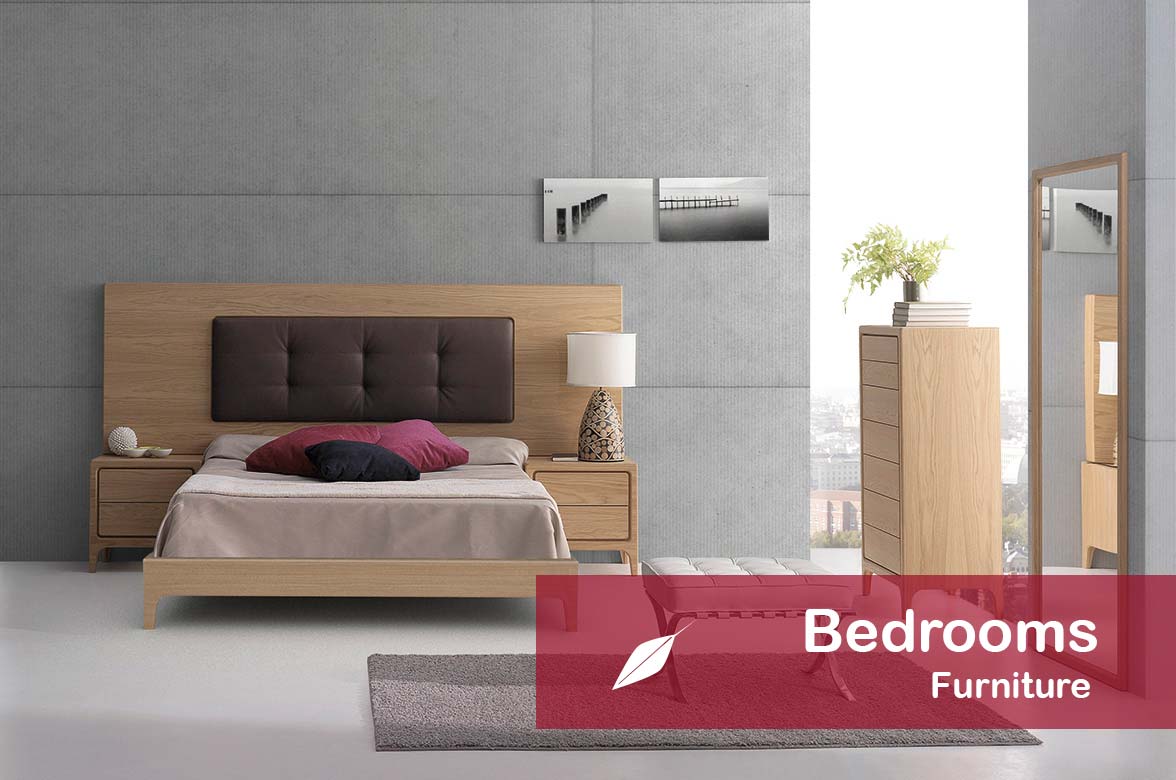 Design and Manufacture of Bedroom Furniture
Modular Dining Rooms
As a bedroom furniture manufacturer, Muebles Nogal Yecla tries to bring to the market avant-garde collections with innovative and fresh designs by using a range of materials. This forces us to always be up to date.
In our collections, all the pieces that make up a bedroom — headboards, chiffoniers, chests of drawers, bedside tables — are treated as unique pieces which have a life of their own, and which reach their peak in the harmonious ensemble that makes up a bedroom. Each of these pieces has different measurement options in order to adapt to the different situations we are faced with in today's homes.
The wardrobe stands out, since this piece is customised for each customer depending on the collection selected: the layout of the interior and the materials used are chosen by the customer. It can have sliding or swing doors.
The different bedroom collections are manufactured with different materials and finishes (28 finishes, with natural veneers and lacquered options), thus offering the customer a wide range of options.
Take a look at our collections: