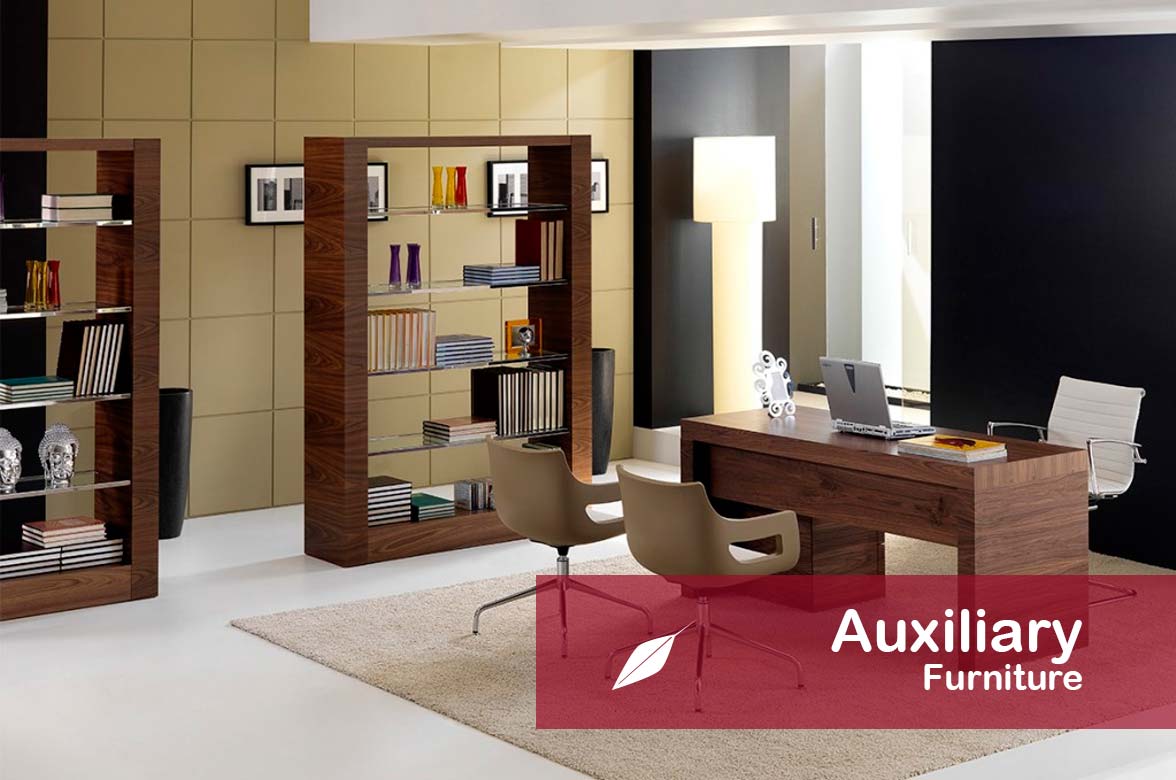 Modern furniture for the home
Auxiliary furniture
Our different pieces of free-standing furniture can be added to complement any of our ranges – we have everything you need to create the perfect atmosphere no matter which of our product lines you choose. Coffee tables of different shapes and sizes, chairs that can be upholstered in a range of different covers, fixed and extending dining tables, bookcases, desks and a long list from avant-garde to modern pieces. Our furniture complements our different ranges, bringing elegance, practicality and design to your home.
Each piece can be produced in different materials such as oak or American walnut, and with different finishes (26 finishes) ranging from walnut or natural walnut to fumed oak, pastel green or albero yellow.
We have designed each piece in such a way that it can be adapted to several different environments without losing the personal touch that we imprint on everything we produce. Organising, storing and maintaining everything that makes up your home will no longer be a problem.
Take a look at our collections: